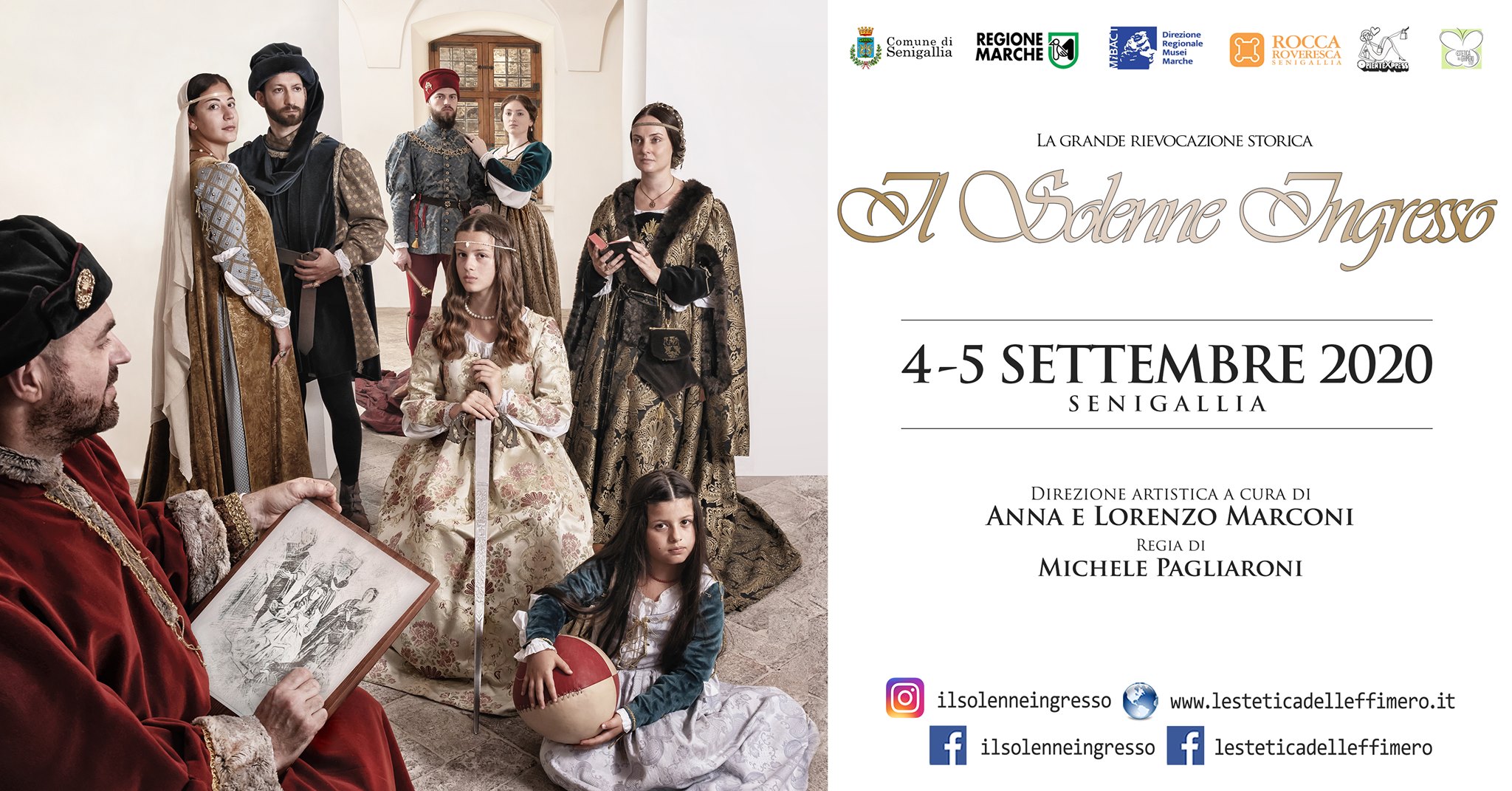 The event tells of the arrival in Senigallia in 1479 of its Dukes Giovanni Della Rovere and Giovanna da Montefeltro after getting married in Rome the previous year; in fact Francesco Della Rovere, Pope Sixtus IV, entrusted the city of Senigallia to the administration of his nephew Giovanni. 
In compliance with the national anti Covid-19 legislation, the event on Friday 4 and Saturday 5 September will be like an open theater, thanks to the direction of Michele Pagliaroni, and the actors will perform in Piazza del Duca and the rooms of Palazzetto Baviera and Rocca Roveresca.

The entrance to the Rocca Roveresca will be free. See on Contacts.
Il Solenne Ingresso is organized by the cultural association L'Estetica dell'Effimero in partnership with Comune di Senigallia, Marche Region and the Marche Museum Regional Directorate of MiBACT.