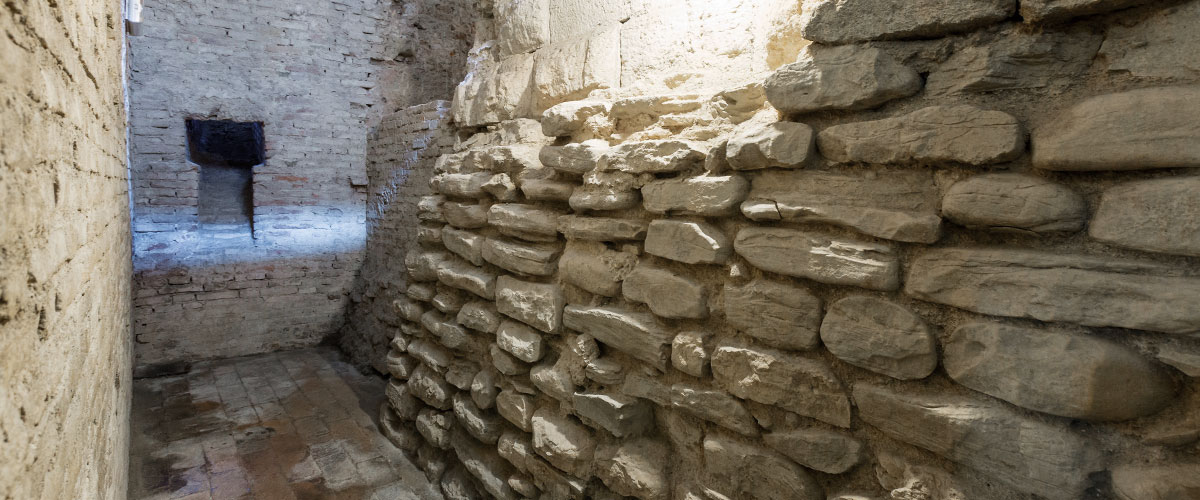 The fortress as a warehouse
The fortress, until the second post-war period, was considered a useful and spacious building for various public utility usage for the cities or as a warehouse for various types of household goods. This caused changes to the structure and the valley and the addition of other buildings.
After that the sisters left and the Superintendence took over, proposals linked to the war period were made for its use (warehouses for army provisions, anti-aircraft shelters, barracks equipment, etc.) and to the city's beach activities (Albergo Bagni warehouse), even including functions such as National Fascist Party location, and the Barracks for Young Fascists, but also as the Municipal Library on the second floor.