LA CERQUA DAI FRUTTI D'ORO. ESCAPE ROOM FUGA DALLA ROCCA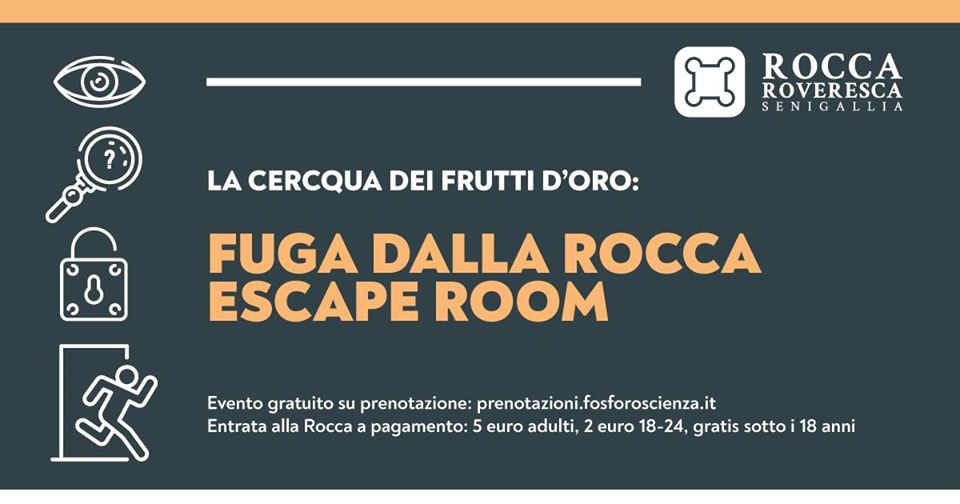 Duke Giovanni Della Rovere died. The Duchess Giovanna da Montefeltro must escape from Cesare Borgia who wants to win the city of Senigallia. 
Help her to save herself by solving riddles and logic games in 45 minutes in the Escape Room Fuga dalla Rocca, set up in the south tower of our fortress from 2 August to 26 september 2020!
We remind you that to play it is necessary:
book your game turn on the website www.fosforoscienza.it (maximum 4 people for each hour)

download the Telegram App to play and arrive 10 minutes before the start

get the entrance ticket to the Rocca (participation in the escape room is free)
At the end of the game, don't forget to visit the fortress and its history which inspired the escape room!
Enjoy!